Long Established and Leading Clarice Cliff & Art Deco Ceramics Specialists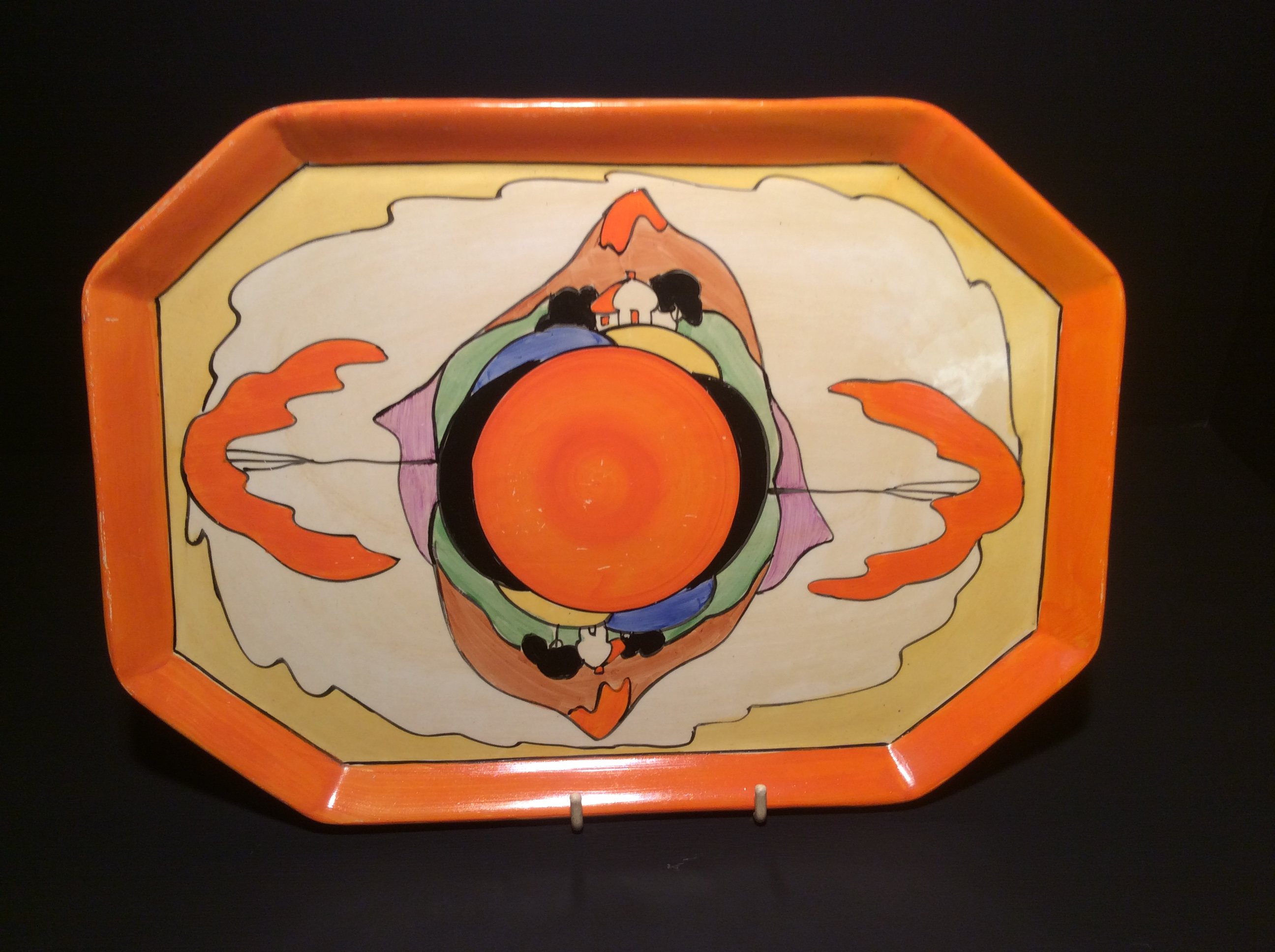 CLARICE CLIFF MOUNTAIN, A RARE LARGE RADIAL EXAMPLE OF THIS TOP LANDSCAPE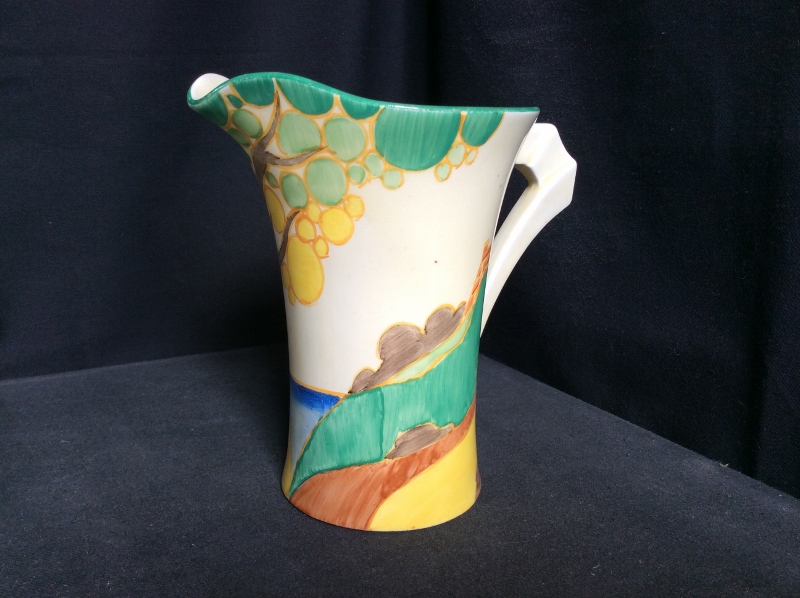 CLARICE CLIFF'SECRETS', A RARE AND BEAUTIFUL 7" DAFFODIL SHAPE JUG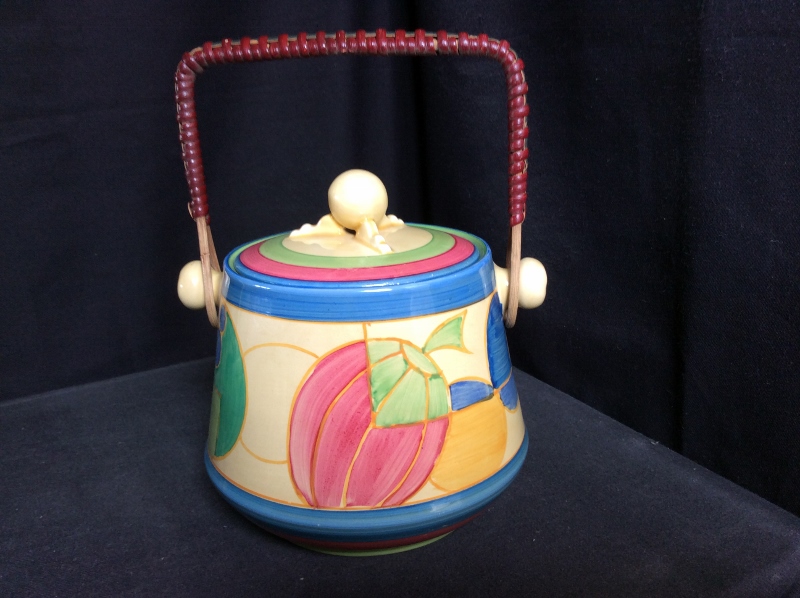 CLARICE CLIFF, A RARE BISCUIT BARREL IN THE PASTEL MELONS DESIGN.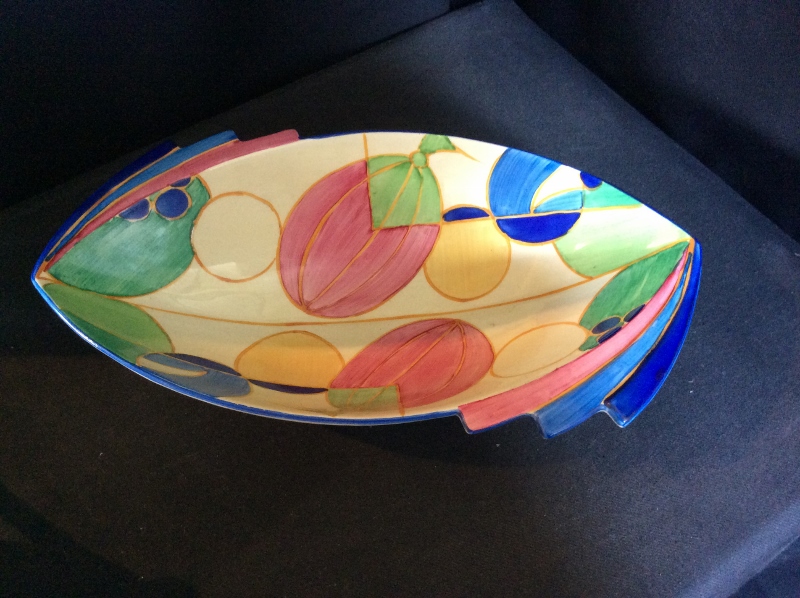 CLARICE CLIFF RARE PASTEL MELONS DAFFODIL SHAPE 475 BOWL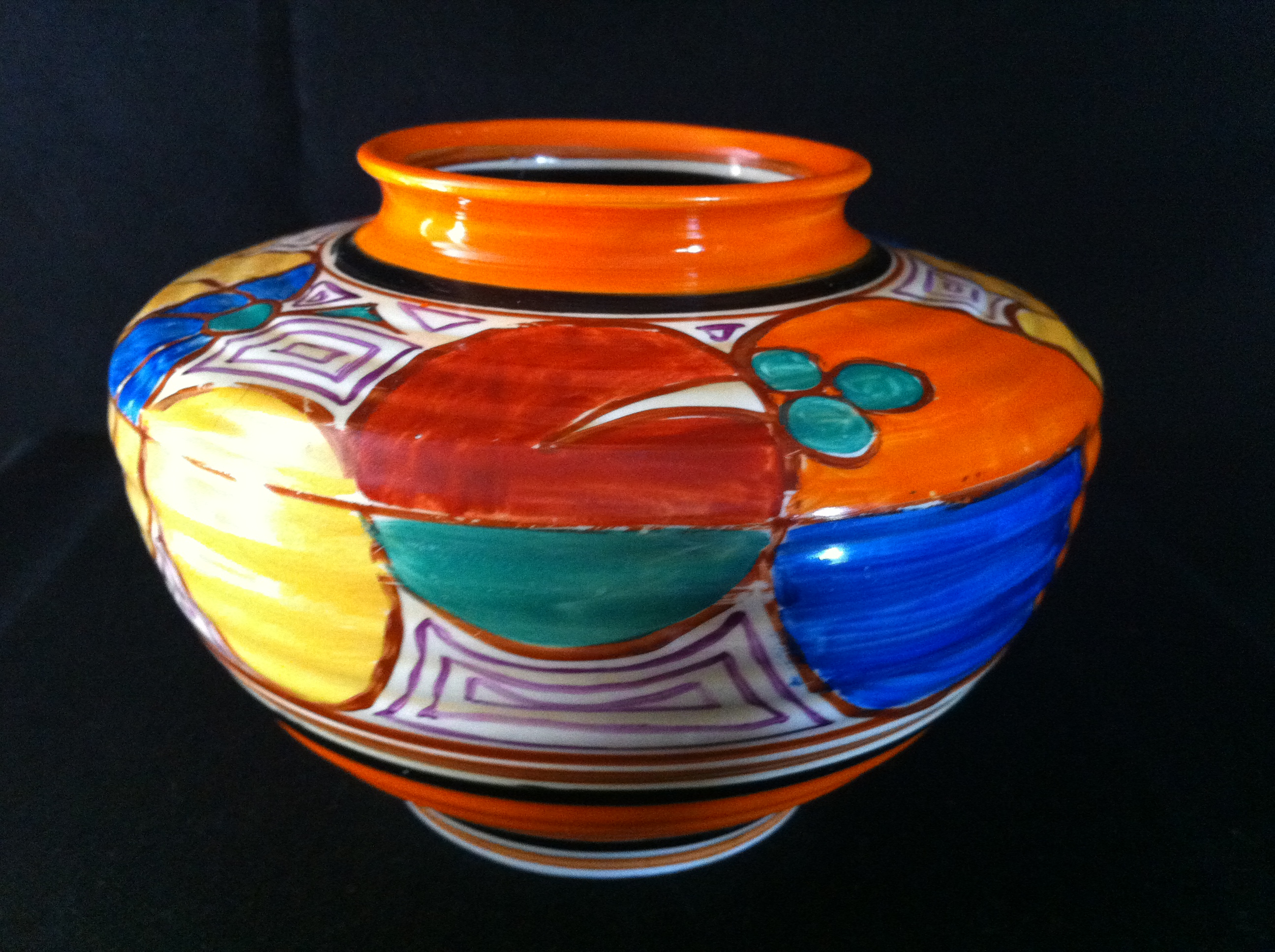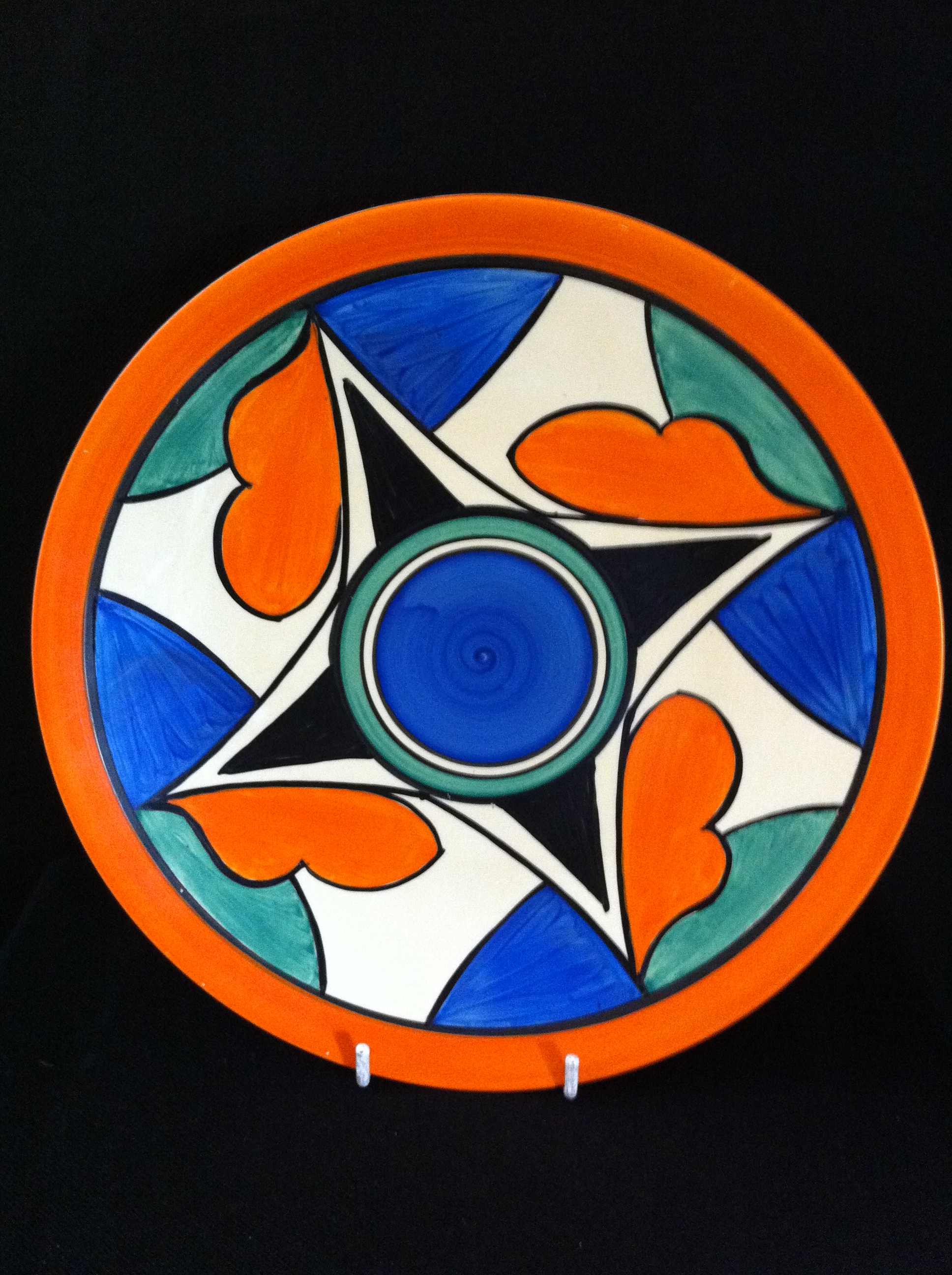 Double V, a superb 10" plus plate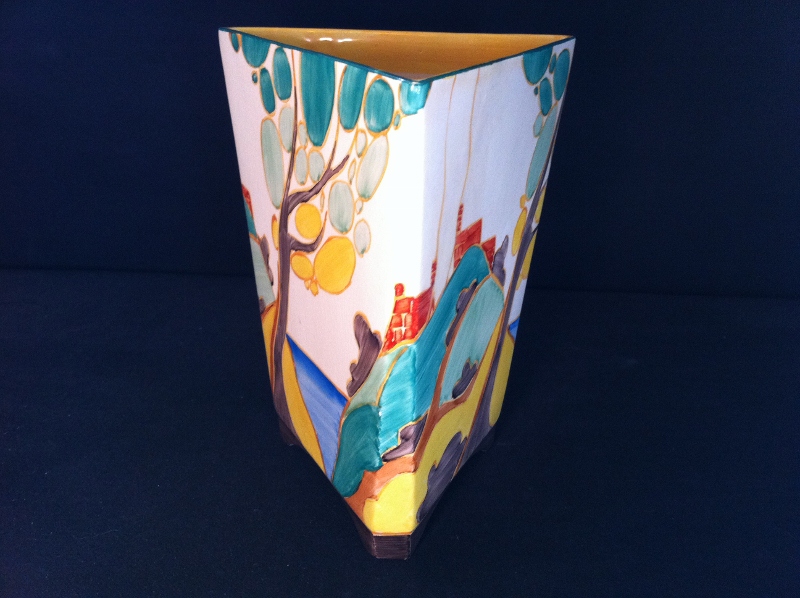 CLARICE CLIFF 'SECRETS', A RARE TRIANGULAR SHAPE 200 VASE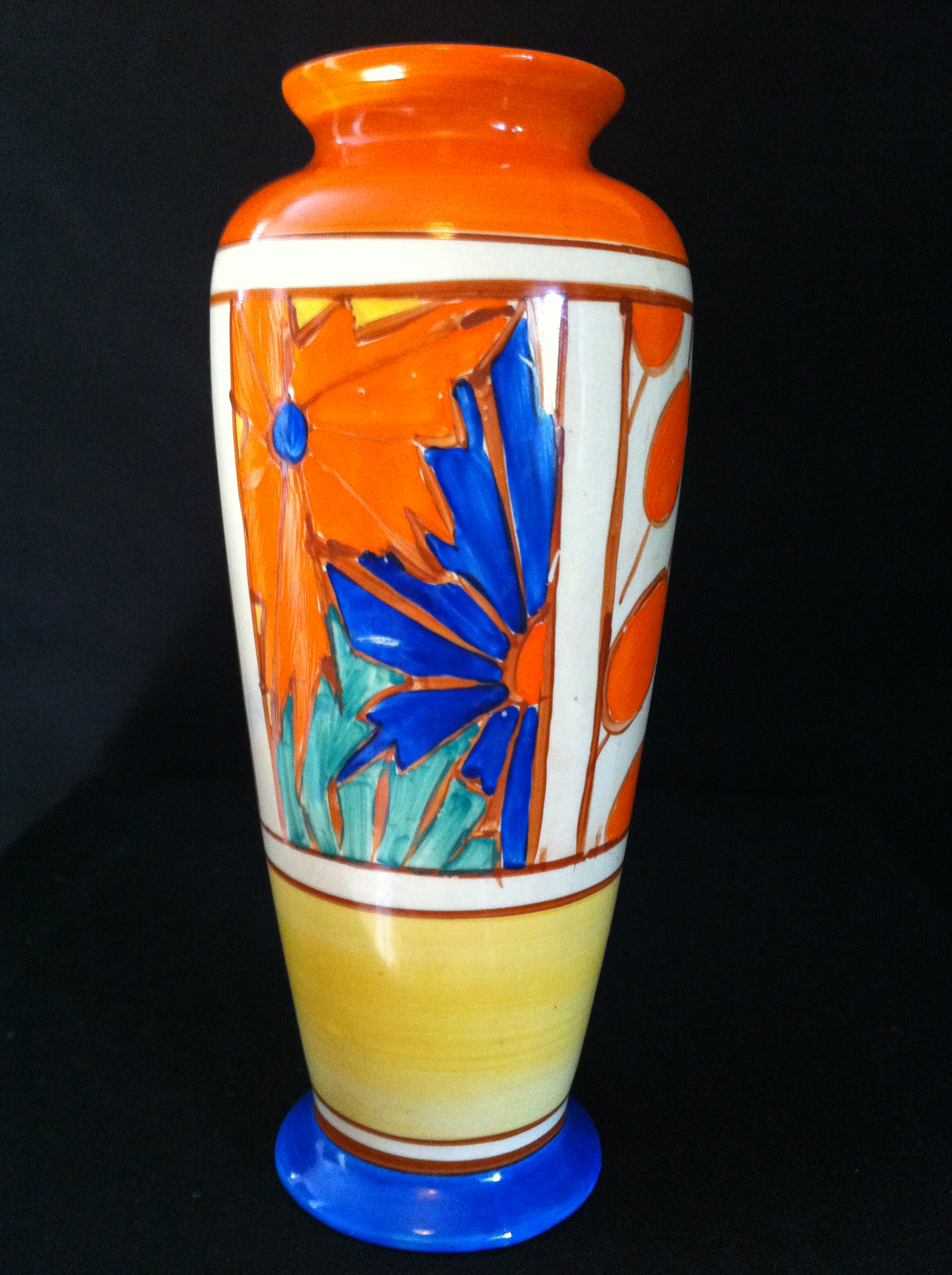 Umbrellas & Rain, a superb 186 shaped vase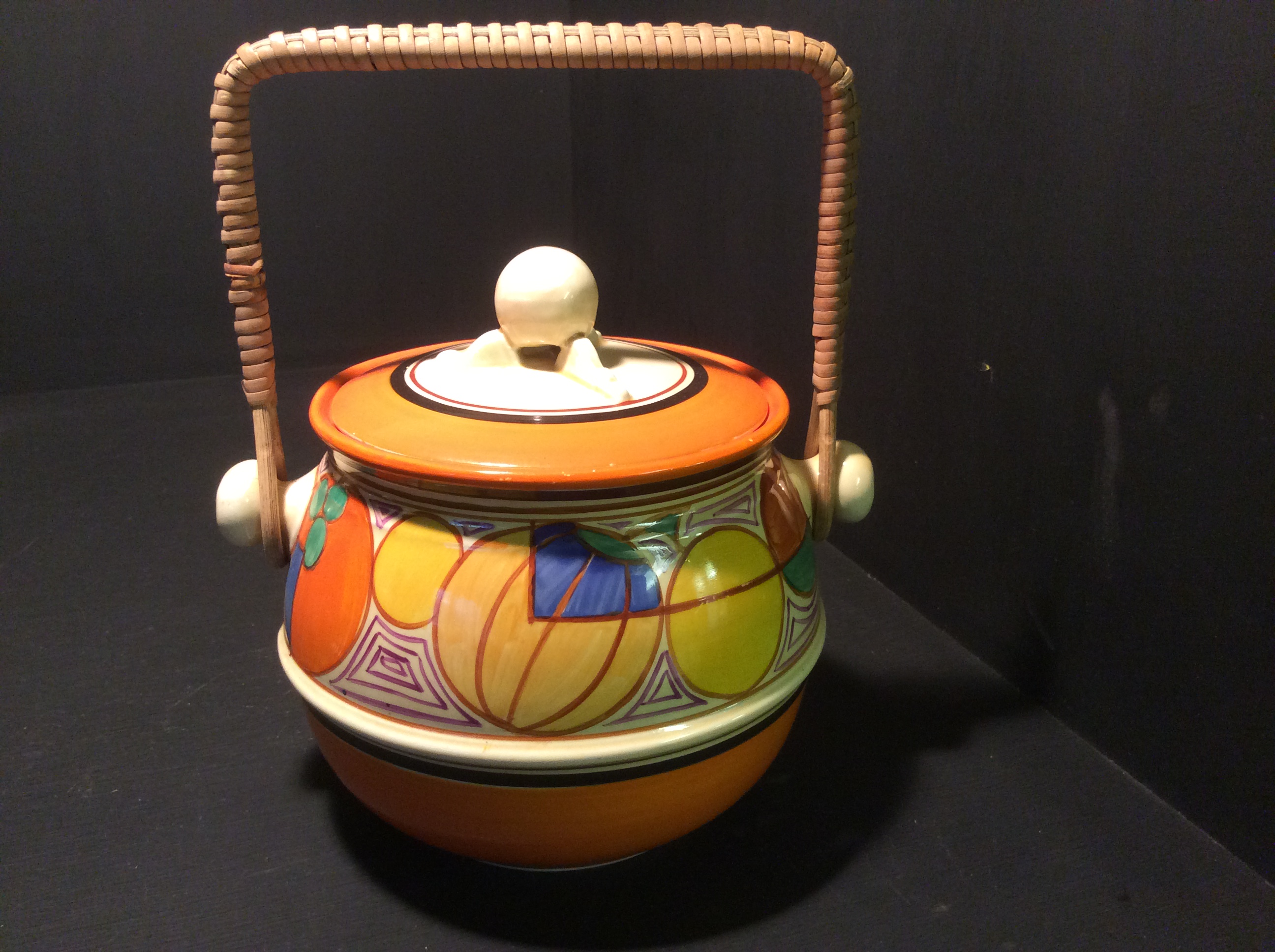 CLARICE CLIFF, MELONS, A FANTASTIC BISCUIT BARREL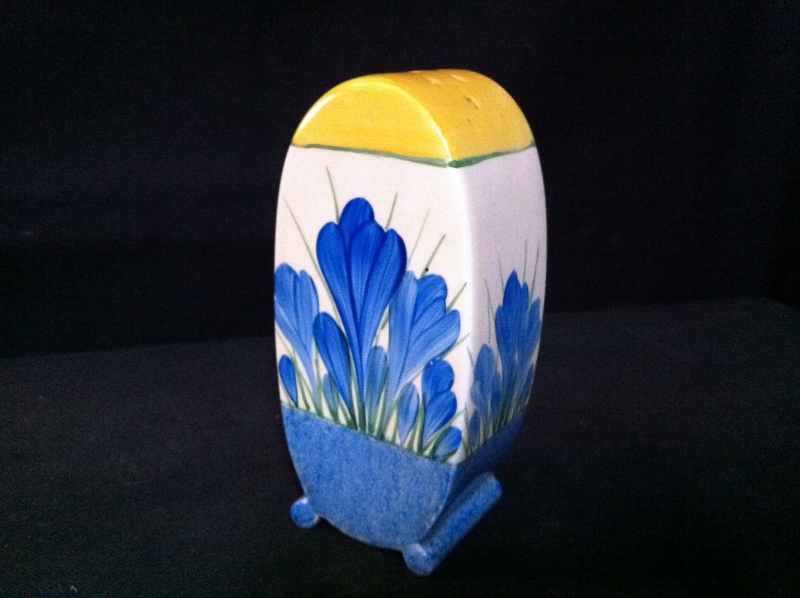 CLARICE CLIFF RARE AND SENSATIONAL BLUE CROCUS BONJOUR SHAPE SUGAR SHAKER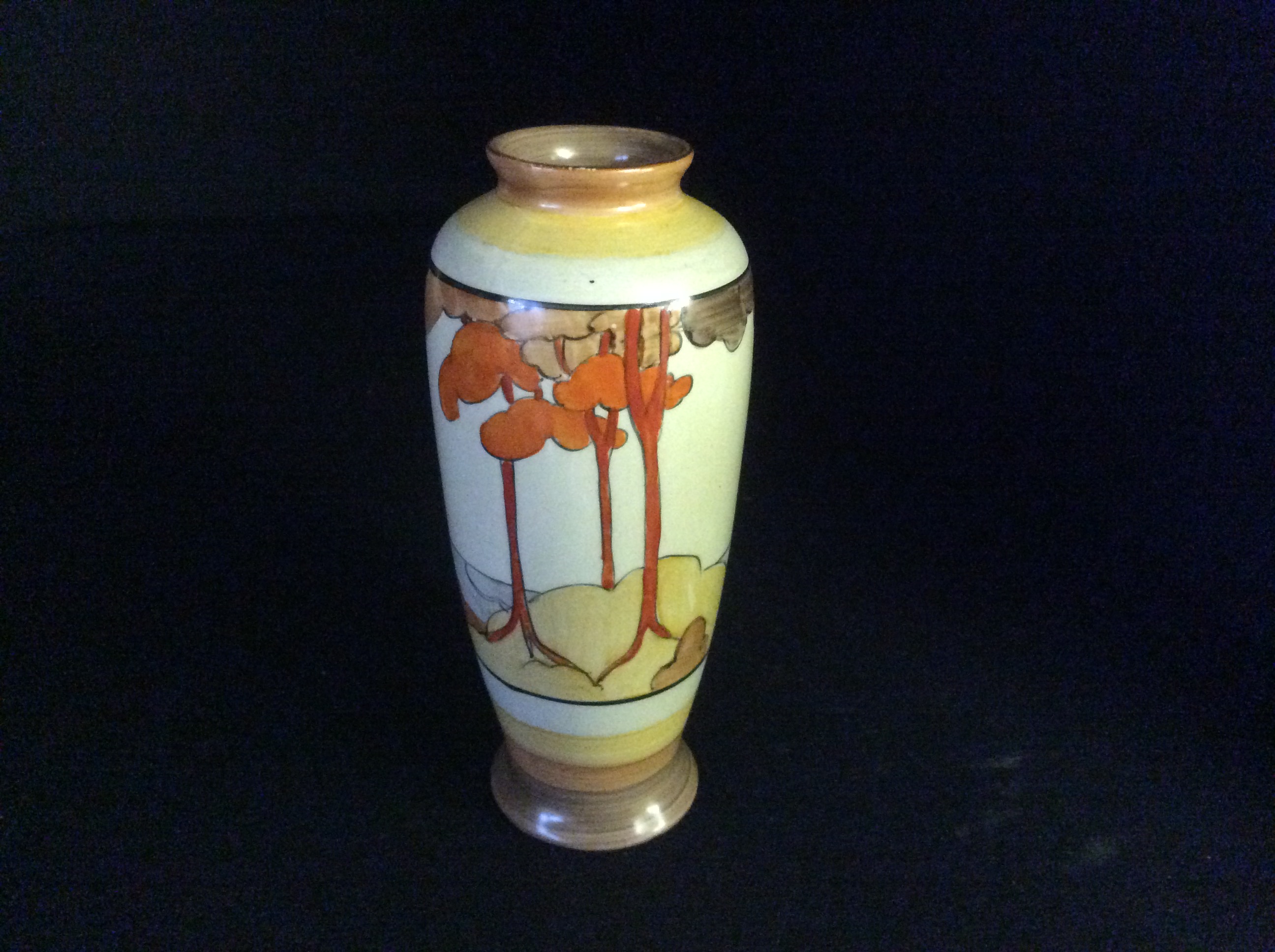 CLARICE CLIFF 'CORAL FIRS' PATTERN, A GOOD SMALL 6 INCH VASE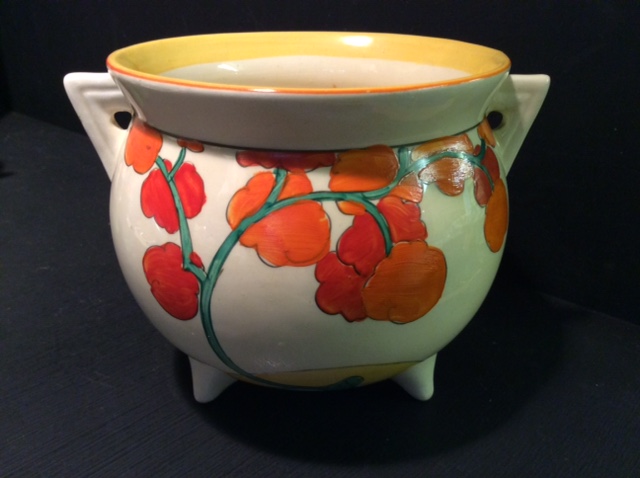 CLARICE CLIFF, A RARE FIND...AN EXTRA LARGE CAULDRON IN A FABULOUS PATTERN..."BRIDGEWATER", IN EXCELLENT CONDITION TOO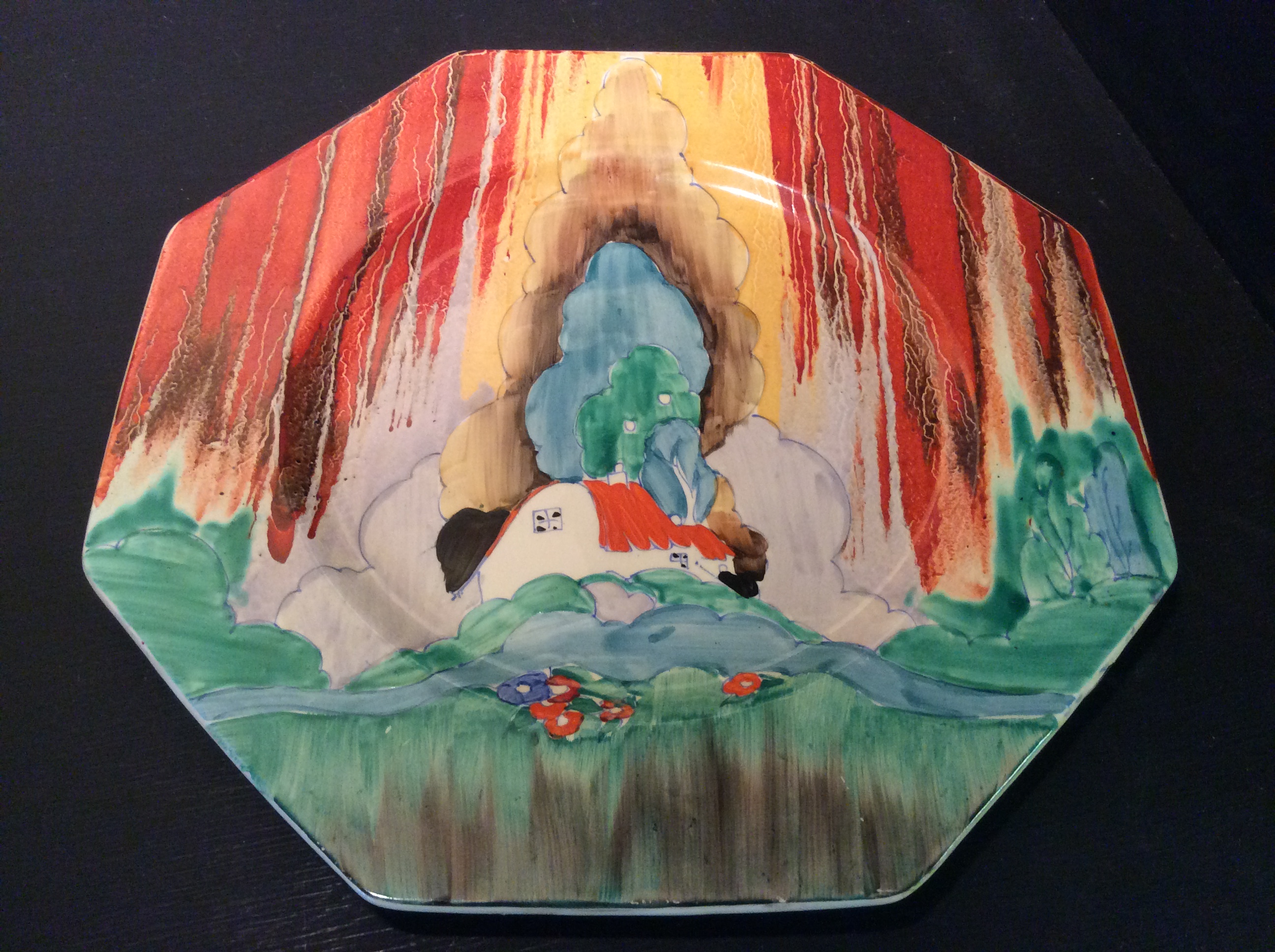 CLARICE CLIFF, AN AMAZING "FOREST GLEN" PATTERN 9.5" OCTAGONAL PLATE, JUNE 1935!!!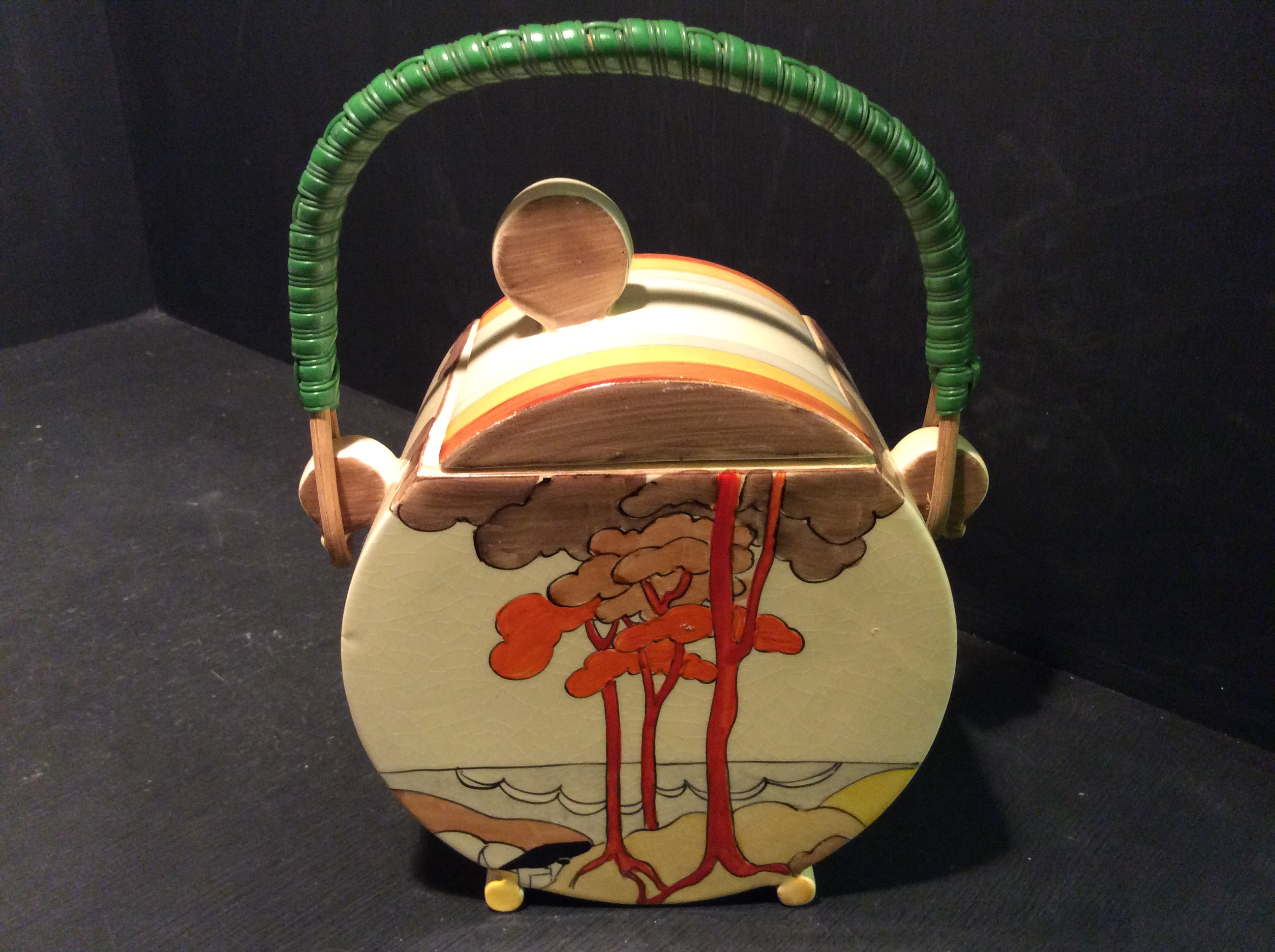 CLARICE CLIFF, A REALLY GOOD BONJOUR SHAPE BISCUIT BARREL IN THE CORAL FIRS DESIGN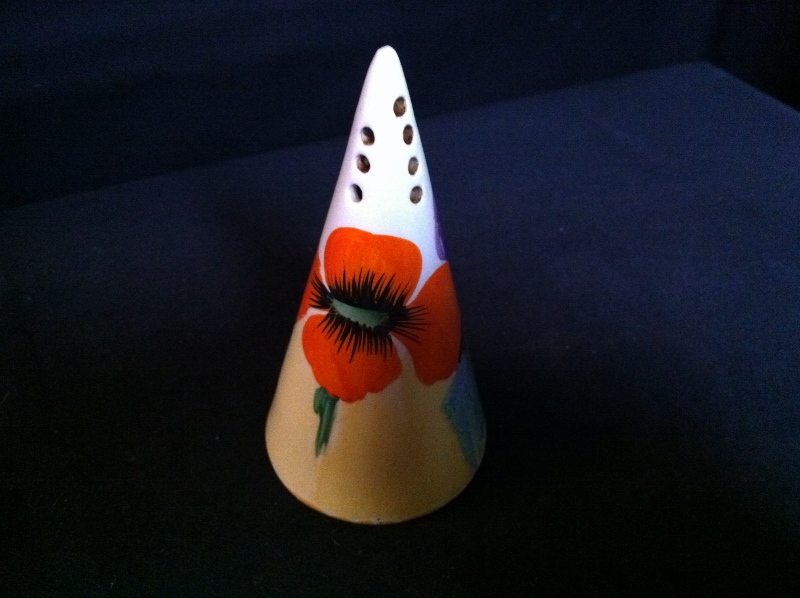 CLARICE CLIFF EARLY 'DELICIA POPPY' CONICAL SUGAR SHAKER