Long Established and Leading Clarice Cliff & Art Deco Ceramics Specialists
WOW, WOW, WOW.....HONOLULU GROTESQUE FACE MASK MAKES A RETURN TO BANANADANCE!!!
9 November 2017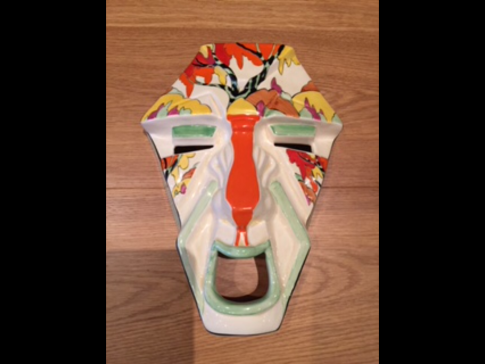 CLARICE CLIFF....at her very, VERY, best.....found in South Africa, along with its mate the 'Seven Colour Secrets', two incredibly rare GROTESQUE masks made their way to LONDON in the late 1990's.......both were proudly owned by ourselves for a number of years.....and now the stronger and in our opinion, the more desirable of the two is back!
Please contact us for more information!!!