Long Established and Leading Clarice Cliff & Art Deco Ceramics Specialists
'MONSOON' BLOWS BACK HOME TO ENGLAND!!
30 September 2014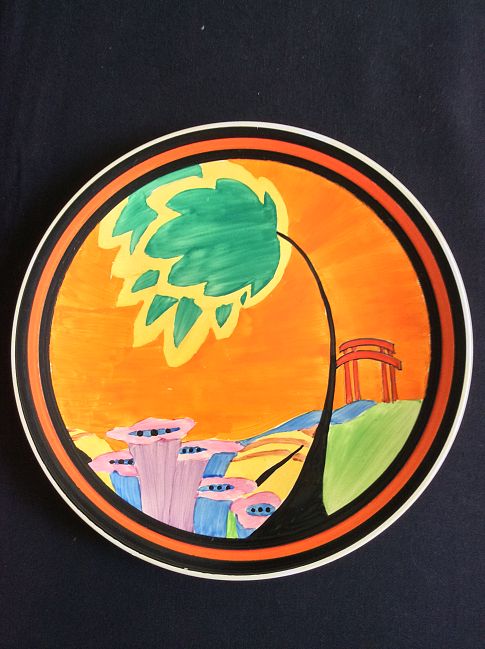 The unique and iconic 'APPLIQUE MONSOON' wall plaque is back home again in the UK where Clarice Cliff and her paintresses decorated it in June 1931. It was an absolute delight for Alan and myself to own this plate, albeit for only a few weeks, and it is fabulous to know that the iconic piece is now safely ensconced amongst a superb collection, where it will no doubt sit superbly with other exciting patterns and shapes!